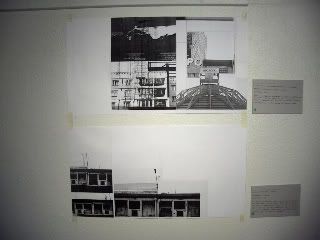 PUTINS
PARADISE EXHIBITION 2008
AKUREYRI
DEBUT
ARCHITECTURAL
/PHOTOGRAPHIC SHOW COMPRISING 25 CONSTRUCTIONS
ASSEMBLED
IN LONDON AND ICELAND, FROM A 5 WEEKS TOUR OF ASIA AND EASTERN EUROPE

.
A CULMINATION OF A ONE MONTH RESIDENCY AWARDED BY THE GIL SOCIETY IN
AKUREYRI
, TO PRODUCE
ORIGINAL
PHOTOGRAPHIC IMAGES OF ICELAND AND ENGAGE WITH THE LOCAL COMMUNITY.
A LARGE AMOUNT OF
NATIONAL
AND LOCAL
ARTIST
VISITED
THE SHOW AND PETER PLANS TO RETURN TO ICELAND TO CONTINUE
PHOTOGRAPHIC
THE BUILDINGS AND INDUSTRY OF THE ISLAND.
THE 25 IMAGES ARE
AVAILABLE
IN BOOK FORM AT £200 EACH [EDITION OF 25] CONTACT PETERALEXANDER1@HOTMAIL.COM